EaseUS Partition Recovery
Partition recovery software to recover deleted or lost partition. It supports all kinds of partitions including FAT, NTFS, Ext2 and Ext3 volumes in Windows.
The Safest Way to Recover Your Partitions and Data
You may encounter some unexpected situations, like improper operation, power outage that your whole partition is missing and your data is lost. EaseUS partition recovery is a safe and efficient solution to recover deleted partitions and protect your data.
Intuitive and Simple Operation
An easy-to-use partition recovery software to recover deleted or lost partition. Quick scan mode displays list of deleted files in just seconds. No IT experience required.
Complete Data Protection
The reliable partition recovery software enables you to recover deleted or lost FAT, NTFS, Ext2, Ext3 partition under Windows. It's very easy-to-use, anyone can restore lost partitions with this partition recovery software.
Common Causes of Lost/Deleted Partitions
Improper Operation
You may mistakenly or accidentally clean an entire volume when you tried to clean a specific partition.
Corrupted Partition Table

It happens the partitions table can be damaged by virus or corrupted, which can lead to a lost partition.
Power Failure
Sometimes, power failure may cause partition inaccessible.
Bad Sectors
If the partition was damaged due to a bad sector, it was not able to be recognized by the operating system.
Upgrades

Hard drive change because of upgrades.
Repartition
If you repartition hard drive, all the existing partition will be deleted.
Additional Features to Improve the Performance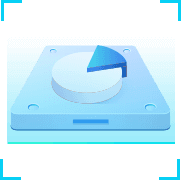 Quick Scan to cut your time cost
EaseUS partition recovery allows you to take less time to scan your whole drive or specific disks. During the scanning, it will effectively locate the missing partition and gives you the chance to restore all of the lost or deleted files.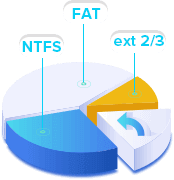 Recovery of partitions with multiple file systems
This partition recovery software can recover data from FAT and NTFS file system based partitions. It does not matter whether the partitions were lost due to intentional/unintentional deletion or formatting.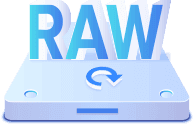 Raw Recovery
This partition recovery software offers Raw Recovery feature. With this advanced feature, the partitions are recovered by file signature without data loss.
File System
NTFS
EXT3
EXT2
FAT32
FAT16
Operating System
Windows 11/10/8/7/Server
Hardware Requirements
CPU: at least with X86 or compatible CPU with main frequency 500MHz
RAM: equal or larger than 512MB
Disk space: hard disk drive with 100MB of available space
Acunetix Vulnerability Scanner MANAGE YOUR WEB SECURITY Improve Your Web Application Security with the Acunetix Vulnerability Scanner Acunetix is not just a web vulnerability scanner. It is a complete web application security testing solution that can be used both...